22. May 2023 | Event
In May, Geopost tackles sustainability at The Global Mobility Executive Forum and Change NOW
The Global Mobility Executive Forum: Smart Coalitions for Sustainable Mobility
The Global Mobility Executive Forum convenes senior leaders from business, academia, and financial, public, and social institutions to build the future of mobility together.
Organized by Oliver Wyman, this 7th edition will take place at Station F in Paris on May 23rd and May 24th.
Yves Delmas, CEO of Geopost, will join a panel discussion on May 23rd entitled "The road towards sustainable mobility" and will discuss about Geopost's ambitions and biggest challenges of sustainable delivery.
Make sure to register here!
Change NOW
Change NOW is a 3-day summit (May 25th-27th, in Paris) that brings together the most innovative solutions and change-makers who are tackling our planet's biggest challenges to take action together.
It also connects entrepreneurs, business leaders and policy makers to accelerate change.
On May 25th, Jean-Claude Sonet, Executive Vice President in charge of Marketing, Communication & Sustainability, will discuss with Emma RECCO - Strategy & Development, Sustainability Director at Ikea and David Holderbach – CEO at Hyvia about "Rethinking mobility & transport".
Willing to attend? You can register here!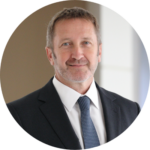 Yves Delmas
CEO of Geopost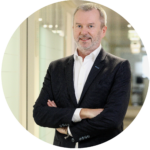 Jean-Claude Sonet
EVP of Geopost, in charge of Marketing, Communication & Sustainability
---